ARE YOU A PROFESSIONAL OR BUSINESS OWNER…
Tired of living in a constant survival mode that makes you 

feel less than your best?

Hungry for opportunities but have zero strategies or ideas to seek them?

Struggling to escape your 

stagnated life yet you can't

 trust your intuition?
This incubator is for you!
WHAT CAN YOU EXPECT TO ACHIEVE?
Client Success Stories: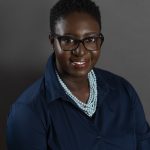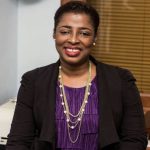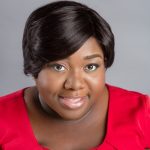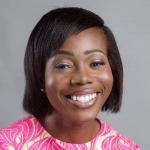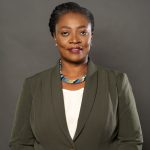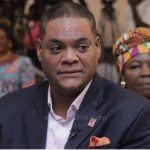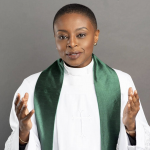 You have two options…
DIY
Spend time muddling through lots of information on the internet,
and paying for more misses, that still doesn't make you feel any confident
OR
Join Us!
Modelling excellence is what we do even if you don't have time or feel overwhelmed with doubt,
we will support you with strategies, advice, and tools needed to feel confident in a way that is true
to who you are to create the achievement you deserve.
If you would rather make excuses instead of making things happen, this is not for you.

If you don't badly need to experience the life you dream of, this programme is certainly not for you either.

If you don't need a strategy to save you time or money, most notably, influential status, this is not for you.
Introducing the Deliberate Presence Incubator based on our Signature Protocol!
DARE-2-SHINE
This is the foundation of all the work you need to stand out, be noticed, liked and trusted. The journey starts with an honest self-audit and assessment to assist you in defining your brand to complement your appearance, interactions and aspirations.
DISCOVER BLISS-2-THRIVE
Like every aspect of life, a healthy body and the right mindset can make all the difference you need. So our second protocol is to continue the work from the inside out.  This will help you to refine your relationship with yourself and how to use it to create an extraordinary life.
DRESS-2-SPROUT
Our third protocol will help you take a fresh look at your fashion choices to reveal your personality.  This will bring fashion together in a way that not only makes you look good but makes you feel great.
DEFINE-2-CONNECT
Having the right brand can make all the difference in the world when it comes to opportunities, promotability, value and most of all, SALES. Our last protocol is all about adding the magnetic finish you need to build a profitable brand
ARE YOU READY TO BE DELIBERATELY PRESENT?
The Incubator is home for purpose-driven professional men & women, of all ages who want to fill the gap between them and their potential
Frequently Asked Questions
Does this help with how I look only or will it cover complete image management for both work and social
You'll create your own Style Identity which will be a reflection of your personality, your goals, and your style preferences. This will allow you to create professional looks for work, look hot for date night, or look cute and chic when you're just bumming around at home.
I am a man, can I join?
Absolutely! This community is for professional men and women.
I am not sure I can afford this
I grew up believing I'm only worthy of having whatever crumbs life had left for me. Luckily I found the right mentors to shift my beliefs so I could learn how to ask for more. Now I'm proud to admit I manifest like a BOSS but it's because I've learned how to set goals, chase my dreams, and invest in myself – which is SCARY! The hard truth is that the world won't invest in you until you can first invest in yourself.
What is the cancellation policy
This is a monthly membership, meaning members pay a set price monthly but you are free to cancel anytime. It's kinda like Netflix, but for confidence.
More questions?
Client Success Stories: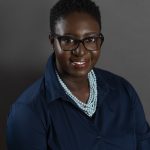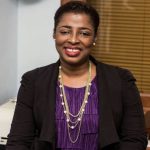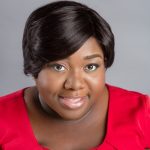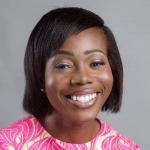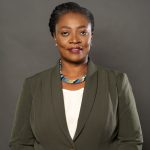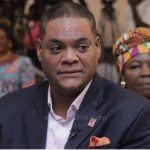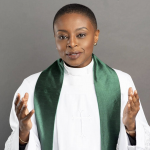 Deliberate Presence Can Change Your Story
But Don't Take My Word For It…
"
"Before I met Adiza, I struggled with how to express myself and identify who I am although I am still in the process of bettering myself, meeting her has made it a bit easier to deal with my values and life choices. Now, I have more confidence."
My sessions with Adiza has made shopping for clothes much easier. It's also enabled me to choose the right clothes and shoes according to my body type, whereas I previously found it extremely difficult. My MENOFSTYLE profile has made dressing up much more convenient.
My deep-dive personal styling session with Adiza was intense and deliberate. I don't think there is anything she missed or left out when I saw the profile outlook she had put together for me. As a back burner girl, I can confidently say that my confidence has moved a step further and I am grabbing opportunities with both hands and with the much needed confidence. My wardrobe is gradually taking shape to represent the person I want people to see, believe and to achieve the purpose for which i stand for; the astute lawyer - that I am.
My favourite takeaway from the style makeover experience is my personalised colour swatch. It doesn't only help make shopping more manageable. It makes it easy to select which colour to wear to where. It also helps with my colour combinations when dressing up and choosing which eye shadow colour matches my lipstick. Believe me, the style strategist says it all the time. Colour is the most essential thing someone notices on you. I have had that experience at a summit. I felt terrific to receive compliments, which made me very proud of myself for making this investment. With my personalised colour swatch, my wardrobe is intact, and I don't have orphaned clothing. Cheers to the #colourswatch
Why I Created The Incubator
As a purpose-driven and deliberate entrepreneur, I didn't appreciate society's standards for success. I craved a community of like-minded professionals who weren't afraid to go for more in every aspect of their lives to enjoy the time, creativity and financial freedom they desired. I searched high and low, but I couldn't find such a place. So, I created one myself.
The Deliberate Presence Incubator will support purpose-driven professionals like you unlock your holistic leadership potential through confidence, style and networking strategies so you can claim life-changing opportunities on your own terms.
You're probably someone who has felt a sense of inner friction because while you have a fancy career title, yet you know deep down you can do so much more. You have the drive, but you are seeking that roadmap. Through Deliberate Presence Incubator, I will help you align your professional goals, business networking skills and overall style. Let's deep dive into your life together to help you achieve both career and personal fulfilment.
After all, in a world where everything from gender, skin colour, to religion divides us, it's our success that truly unites us. Join me to explore how you can be deliberately present for the success you seek
So, What'll It Be?
You can choose to simply carry on just "Experimenting" or you can choose to Be Deliberately Present! The decision is yours...