STAND OUT WITH AN AUTHENTIC STYLE
This plan is a good fit if you…
Are a female or male who wants to dress like a pro

 

Want to know what clothes to buy that suit you.

Need ideas on refreshing your personal style.
What To Expect On Your Style Discovery Journey…
DRESS-2-SPROUT
NO MORE STRUGGLING TO LOOK THE PART
DISCOVER YOUR STYLE CONFIDENCE TO SHOP & DRESS WITH INTENT!
This plan will help you take a fresh look at yourself to reveal your style of personality and understand the role fashion plays in our daily lives. This will bring fashion together in a way that not only makes you look good but makes you feel great. During this experience, you will identify your signature style personality, develop your self-confidence to learn how to dress for your body shape, natural colouring and unique style. We will focus on empowering you to enhance your personal style,
Areas to cover:
CREATING A STYLE THAT COMMUNICATES YOUR MESSAGE: An essential component of dressing the part is making sure your body shape matches the look you want to display. During your virtual body analysis, you will embrace your body shape, reflect on your personal and/or business goals and aspirations while enjoying the process of identifying a fashion personality that represents your authentic aura and how to choose the right colours to boost your energy and brand. During the session, we will also look at how to get camera ready. Your general grooming is essential in creating a look that is attractive on-screen. We will address skincare, haircare, makeup, and other concerns vis lighting, etc. After all, I want you to gain a sense of delight, even in the details. Essentially, all you need is a mindset and a strategy that deliberately allows you to stand out to be seen. you will identify what tones, tints, shades, and colours are most flattering on your complexion and personality to complement your lifestyle.
MAKING YOUR WARDROBE WORK FOR YOU: I will provide a full audit of your wardrobe. We then use a process that I love to call "the design detox" to spring clean your wardrobe from top to bottom. We take note of each item of clothing and help you decipher what is in or what needs to come out of the wardrobe. I will then assist you with how to wear the remaining outfits and styles in a way that makes a statement for your desired lifestyle, career, and social ambitions. With some planning techniques, we will show you how to create a style for every story.
SHOPPING MADE EASY: How to pull your self-image, fashion and grooming to compliment your personal brand or message. Not to worry, I will share with you some tips to help you to invest in making fabulous style choices. During this session, you will master the keys to remember when shopping like a professional and how to make outfits that pop. Finding clothing and accessories that work for you can sometimes be challenging.
And remember this isn't just about clothes, it's about YOU being the best version of yourself and living your best life with confidence, style and purpose!
GET THE STYLE YOU'VE ALWAYS WANTED TODAY FOR ONLY GHS3,200
Here's What You Get When You Join Today
Let's decode the language of great style to look irresistible.
What is included in this plan?
1:1 virtual coaching sessions on how to dress for every occasion with access to an online personalised style profile and colour swatch to assist you in selecting and pairing clothing styles and colours to compliment your personality.
Complete virtual Wardrobe Detox to create an empowering wardrobe plus a checklist of what to buy to fill the gaps in your wardrobe.  
Get access to monthly personalised style advice plus three paired pieces from your wardrobe – Look great, save time. Additionally, enjoy instant in-depth product reviews, recommendations, and discounts on my specially curated style and lifestyle products to complement your lifestyle at work, home, and play.
Invitation to WALANII events with exclusive 10-15% discount at any featured boutique. This extraordinary experience makes a great gift too. Contact our concierge; it will take you not more than five minutes to signup.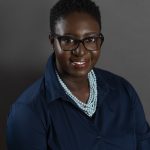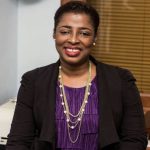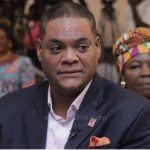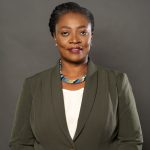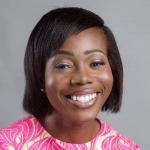 Deliberate Style Confidence Can Change Your Story
But Don't Take My Word For It…
"
My favourite takeaway from the style makeover experience is my personalised colour swatch. It doesn't only help make shopping more manageable. It makes it easy to select which colour to wear to where. It also helps with my colour combinations when dressing up and choosing which eye shadow colour matches my lipstick. Believe me, the style strategist says it all the time. Colour is the most essential thing someone notices on you. I have had that experience at a summit. I felt terrific to receive compliments, which made me very proud of myself for making this investment. With my personalised colour swatch, my wardrobe is intact, and I don't have orphaned clothing. Cheers to the #colourswatch