How To Avoid An Awkward Networking Moment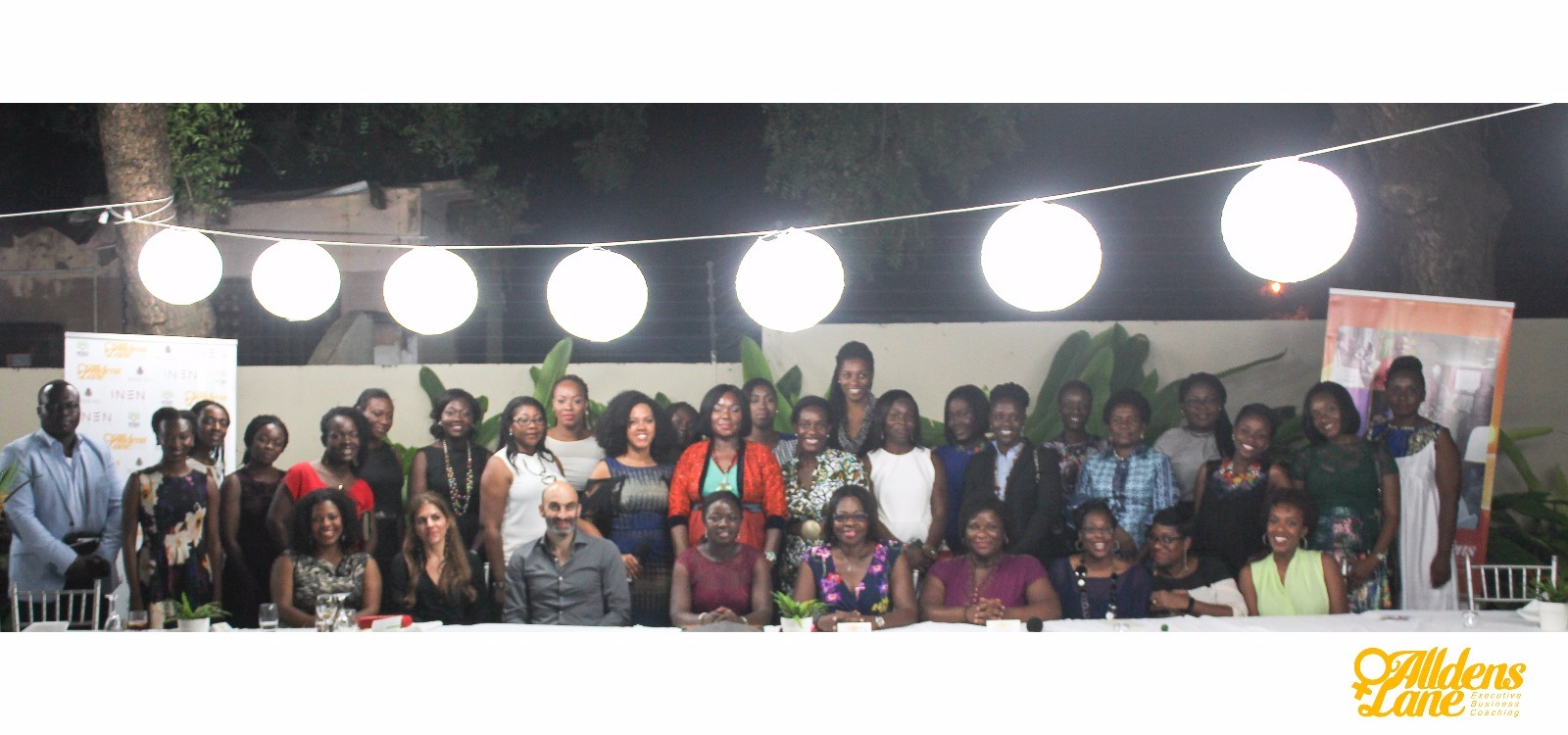 I was privileged to attend an Alldens Lane's event. Alldens Lane is an exclusive executive coaching brand that offers tailored business solutions to female business leaders and entrepreneurs. In attendance were most of the top female executives you would want to meet. The event was a three-course dinner with Lucy Quist, the first female CEO of a Telecommunications firm in Ghana and Ms Maidie Arkutu, the then CEO of Unilever Ghana and other trailblazing women in leadership.
The moment came when we had to network. Cocktail glass in the left hand, right hand for handshakes and courtesy hugs. With nerves raging like wildfire and elevator pitch ready, it was showtime! Little did I know, that night will teach me a lesson I will never forget instead of the fun and networks I had anticipated. Anyway, I spotted Ms Lucy Quist and quickly took advantage to connect with her using my elevator pitch. It sounded something like this: "Hello, it is a pleasure to meet you. My name is Adiza Brimah-Annan, and I am an image consultant". Hello Adiza, she said. Lovely outfit. Thank you, I replied. So what do you do? She asked. I am an image consultant, I replied. She was silent for a moment, and asked again, what do you do? This time I decide to be more elaborate. I help women to select and pair their clothing to look beautiful. Oh, I see, she said. And quickly, I added, I look forward to an opportunity to offer you my service. Immediately she smiled and answered, "I know how to put things together, thank you".
Now, with that reply, all I could think of was to say no more. After an all-important pause, I smiled, complimented her outfit and thanked her for her time. It is indeed a pleasure meeting you, do enjoy the rest of your evening, I said to her. After that episode, I was left thinking of what I could have said differently. I remember thinking if this is the reply I was going to get from anybody I talk to, I would be better off not talking to anyone about what I do for the rest of the evening. After that night, I decided to learn more about how to pitch my services much better.
After practising my new pitch, I discovered the focus must be on the benefits my services offer and what the client can achieve with those benefits. What makes this pitch must suitable is that it sells my expertise without sounding like a sales personnel. I like it even better because it helps to set a context and clearly states who my ideal client is.
So watch out, anytime we meet either in person or virtual, you will be hearing this. "It gets to a point where professionals especially business leaders feel stuck or invisible in their quest for success. I equip individuals in these situations to unlock their holistic leadership potential through style and confidence so they can claim life-changing opportunities. I work as a Style Strategist & a Deliberate Presence Guide".
Now that you have read my new pitch, I know you might want to review yours. Below are three tips to help you:
Your pitch is as strong as it is relevant. To achieve this, connect the benefits you offer to a problem your target market is searching for solutions to. This will make your offer relevant to them.
Your title is not what you do. People dont care about your fancy titles. They simply want to know what you can do for them. So don't start your pitch with your title.
Finally, it is ok if someone does not appreciate the solution you offer especially if your pitch is clear. It only means that person is not your client.
Do share your experience with me, I would love to compare notes with you.
Chat soon